Moving the Hobbit House to Metlakatla in 2014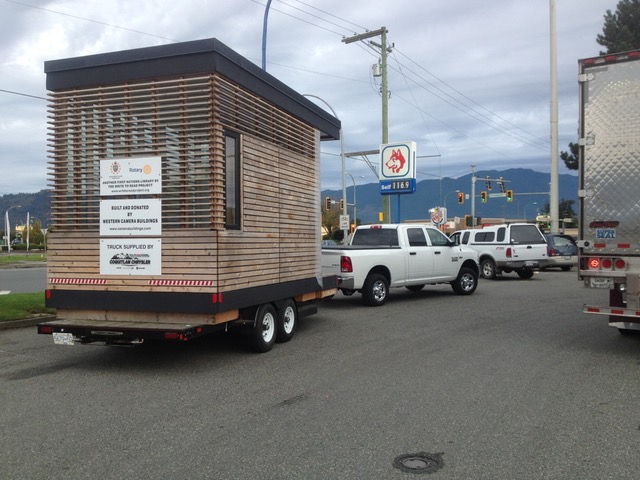 The next delivery of a library is now in the planning stages. Project Coordinator Bob Blacker reports that the "hobbit house," the "office on wheels" kindly donated by recently Western Camera Buildings, will be taken up to the far northern community of Metlakatla soon. Located just north of Prince Rupert, it's a long way to drive to deliver anything, but the small library, equipped with computers and shelving and books, will make an impact in that community as all library deliveries have accomplished to date.
In a new development, Bob will be bringing a camera and video recorder with him and will be shooting video footage of the entire trip. The footage will come in useful as W2R plans to produce a documentary about our aboriginal library project soon. To date the problem has been a lack of video content. It's not easy to transport libraries to remote destinations, and it's not easy to shoot video footage while juggling many others tasks, but Bob is going to give it a go. Let's stay tuned and see what happens.