Rotary International – Many Rotary Clubs of District 5040, 5020 and 5060 throughout BC have been involved with W2R since the beginning, soliciting books and fundraising for structural necessities. Many of the members from those clubs have been involved with community learning centres by setting up the libraries and transporting books and shelving into them. See the Libraries section of this site for a list of clubs and libraries.
For all public queries about donating books, computers, funds, time and skills to those Rotary Clubs in British Columbia that are involved in Literacy Projects, please email W2R Leader Bob Blacker at bobblackerri@gmail.com.
For information about volunteering or joining a Rotary Club in your community, use the Club Locator at Rotary.org or download the mobile Club Locator app which is currently available for iPhone, Android, and BlackBerry.
Comments/Queries
Many thanks for your interest and support. All queries related to the Write to Read Project should be directed to info@writetoreadbc.com/.
---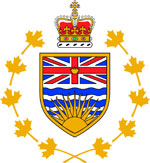 Government House – Former Lt. Governor Steven Point was instrumental in beginning the process of giving books to W2R. Government House Foundation administers any funds donated to the project and has underwritten the costs of many initiatives. Government House under Her Honour Judith Guichon has continued offering her support and opening each library. GH provides tax receipts for any "gifts to the Crown."
http://www.bcgovhousefoundation.ca
---

Windsor Plywood Foundation – Provides W2R with the resources to supply Nanaimo Correctional Centre with materials such as plywood to build all the shelving for W2R Learning Centres. This also enables W2R to purchase these materials from Windsor Plywood at cost.
---

Bandstra Trucking – Books and shelving have been delivered to the remote locations of W2R libraries thanks to free trucking provided by this freight company.
---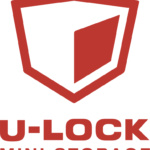 U Lock Storage – The South Surrey facility of this company has provided free storage space for the mountain of W2R books. Starting with one unit, U lock has now generously provided free rental for 5 storage units in South Surrey and two units in Nanaimo. We regard U Lock Nanaimo as our distribution centre and it is where W2R stores all of the furniture built by the Nanaimo Correctional Centre.
---

TELUS – As W2R moves from delivering libraries to building learning centres, fibre optic wiring is being supplied by TELUS Corporation. In addition, TELUS also supplied grants to communities that require assistance to connect to the internet. The production of Wai Wah! the documentary film describing the history of Write to Read was supported by a grant from TELUS.
---
Softchoice – W2R team member Brian van Sickle's company has provided computers and tablets for many libraries. Every day, thousands of organizations rely on Softchoice to provide insight and expertise that speeds the adoption of technology while managing risk and cost.
---

Pathways to Technology – Has supported W2R with grants that enable the team to travel to various parts of the province. Pathways to Technology, a project managed by All Nations Trust Company, is an initiative to bring affordable high-speed Internet to all 203 First Nations in BC to ensure First Nations people can connect with the world no matter where they live. This works hand and hand with W2R and as a result we are able to identify those communities that can be best suited to video conferencing.
---
Coast Guard – Provides transportation for W2R teams members to those communities that are only accessible by boat. As W2R moves forward with building learning centres the CGC is going to be integral to the delivery of teams and materials.
---

BC Ferries – The fleet of ferries along our coast has been offered to W2R for shipping of materials and modular buildings. This has enable W2R to invest more resources into our learning centres.
---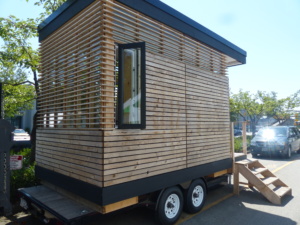 Camera Buildings – John McFarlane of Camera Buildings donated the "Hobbit House," a portable studio being used as a library in Metlakatla.
---

Success by Six – Provided resources for our libraries at Fort Rupert and Oweekeno.
---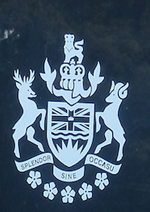 Nanaimo Correctional Centre – Aboriginal inmates at NCC are donating their time and skills to manufacture furniture for new learning centres.
---

Goodminds Books – Provides and donates First Nations, Metis and Inuit books. Good Minds is based in Brantford Ontario.
---

Enterprise Car and Truck Rentals – Provides transportation for W2R at cost
---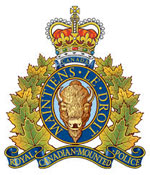 The RCMP has assisted Write to Read in a wide variety of ways. Each library needs a "champion" to get the ball rolling, a liaison in the community to act as a leader. In several W2R projects, that liaison has been an RCMP officer. RCMP officers have also acted as go-betweens in discussions and meetings between various parties, and have acted as security and assistants with visits to First Nations communities made by the Lt. Governors.
---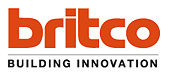 Britco Structures – The first library delivered by W2R to a participating First Nation was a modular trailer donated by Rotarian David Taft of the Langley South club, a president of Britco at the time. Britco subsequently donated a second, third and fourth trailer, eventually donating 14 modular buildings from their inventory wherever they could find them. The company has been sub-divided and is no longer active with W2R but deserves full thanks.
---