Planning ahead for 2017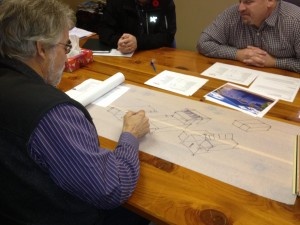 With some delays in 2016, the Write to Read Project is in full swing for 2017. According to W2R Leader Bob Blacker, here is what we are looking at now, with more to come.
• Finishing of the final designs for XENI GWETI'N, SNUNEYMUXV, LAGALTSA'P, GLEN VOWELL, SHAKEN, BONAPARTE & HUU-YAHT.
• Putting the final touches to our computer and iPad requests for those communities who are still waiting for them, like Tsay Keh Dene, Lax Kwa'laams, Quatsino and Ahousaht.
• Continuing the construction of our library shelving.
• Continuing setting up the best connectivity for our communities.
• Continuing to visit communities that have requested/shown interest in receiving a library, including Gitsegukla, Klemtu, Paachedaht, Splatsin, Yekooche.
• We still have to have Her Honour Lt. Governor Judith Guichon open three of our newest libraries including LAX KWA'LAAMS, QUATSINO and AHOUSAHT. It is hoped to have Her Honour open 5-6 LEARNING CENTRES (which includes the above 3) before her term is finished at the end of OCTOBER.