Community Capacity Building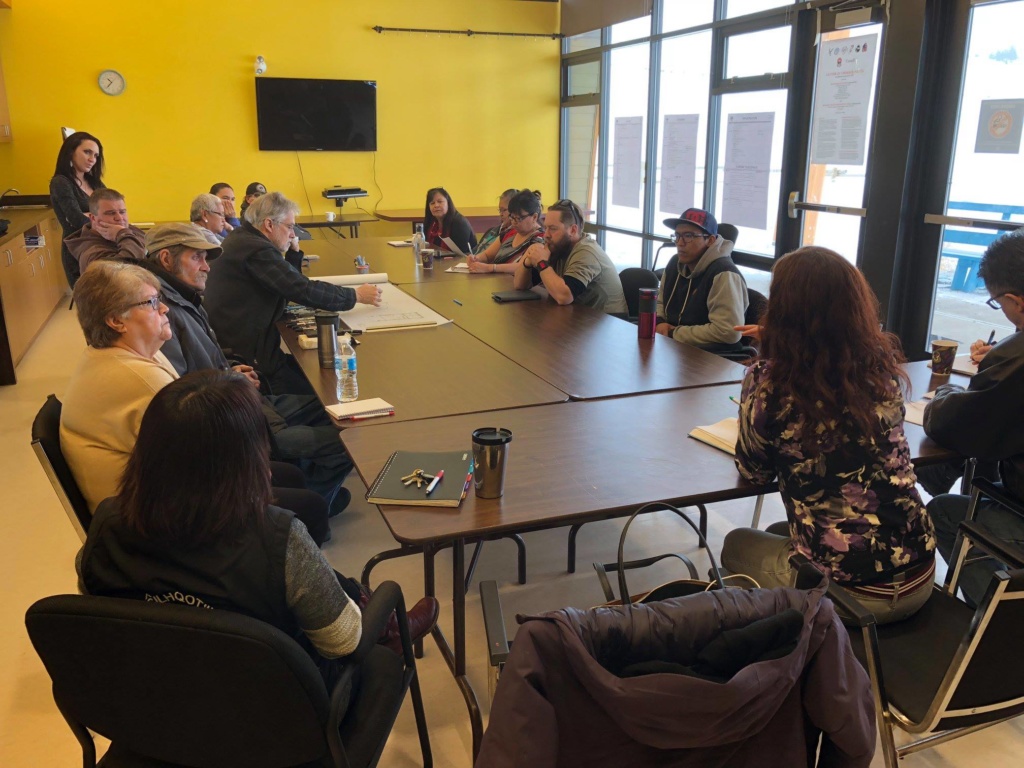 WRITE TO READ MOVING IN DIRECTIONS WE NEVER DREAMED OF 10 YEARS AGO.
W2R has made many improvements to our libraries and learning centres along the way and now designing & building those very centres. Our very first one was just a library in a module donated by then BRITCO BUILDING INNOVATIONS (they gave us 14). The community was TOOSEY (Tkl'esqox) which is in the Chilcotin area of BC near Williams Lake.
TOOSEY was our 1st library thanks to the very hard work of Original Champion Spark Plug and now W2R Ambassador Shirley-Pat Chamberlain. It was very fitting that our next direction with W2R would be pioneered by TOOSEY.
Our next direction is to DESIGN and BUILD homes for community members. These homes would be 1 -2-3 bedrooms and would be designed by the community with the assistance of our W2R ARCHITECT (and magician) SCOTT KEMP. We did just that this week with SHIRLEY-PAT, SCOTT KEMP and myself going to TOOSEY sitting down with the community and coming up with some very interesting designs.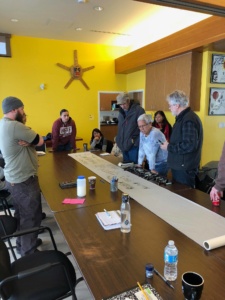 We did not stop there, we are going to train community members with the trades that will allow them to build there own homes. TOOSEY is way ahead in this direction and we feel it can be done………. but one of the best things of this trip was to see an enterprise which is owned by the TOOSEY FN – Chilcotin Plateau Enterprises, who remodelled a school which they use to train FN personal in carpentry trades and more importantly milling skills using a PORTABLE MILL. As a result of our visit we are going to explore how we can partner with CHILCOTIN PLATEAU and run courses for all of our communities who will be using portable mills to cut lumber for their builds…… FIRST NATION training FIRST NATION for FIRST NATIONS……
Literacy and Learning Centres remain to be the cornerstone of W2R but we are also a community building project, as we say there is a lot more to do, WATER, HEALTH just a couple of things we will address with ROTARY one community at a time……
This is community capacity building at its best……